Art
ART PROGRAMMES
P1 to P2 Art Curriculum based on MOE Art Syllabus 2018; P3 to P6 Art Curriculum based on MOE Art Syllabus 2009
Ceramics Enrichment Programmes for students
Art Syllabus Content P1 to P6
The learning content outlines the knowledge, skills and values that pupils will acquire to achieve the learning outcomes.
Knowledge
Art Forms e.g. 2D & 3D Fine Art, 2D & 3D Design and Digital Media
Elements of Art and Principles of Design
Skills
Art Techniques
Visual Inquiry Skills
Research & Processing Skill
Communication Skills
Values/Themes
Art captures imagination (P1 & P2)
Art expresses human emotions (P1 & P2)
Art communicates ideas (P3 & P4)
Art has purposes and functions (P5 & P6)
Students' Art Assignments
The number of assignments to be completed varies with each class/level. Art teachers ensure that the activities include a variety of media.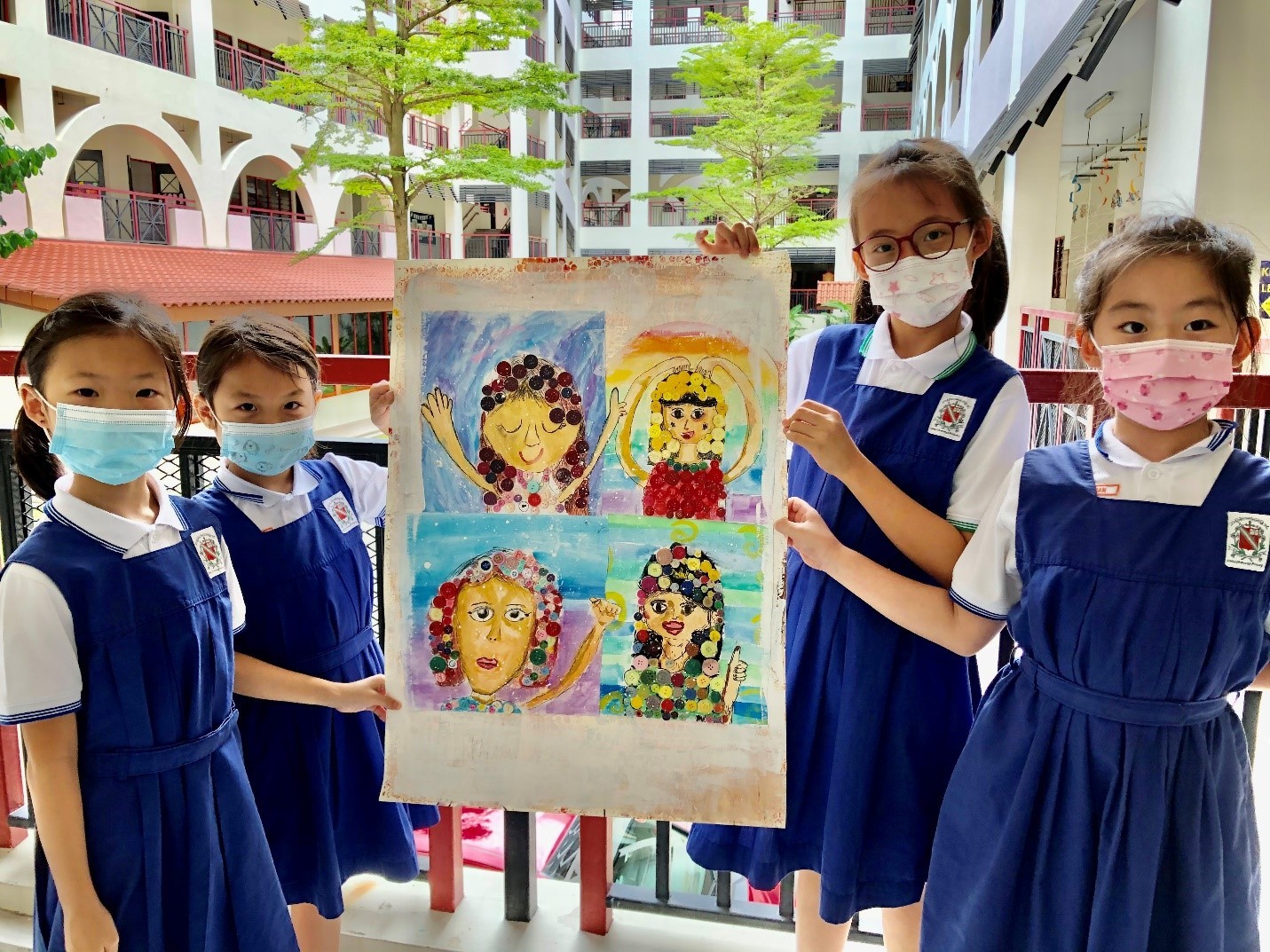 2021 Mocha 2 students with their artwork, "Me, Myself and I"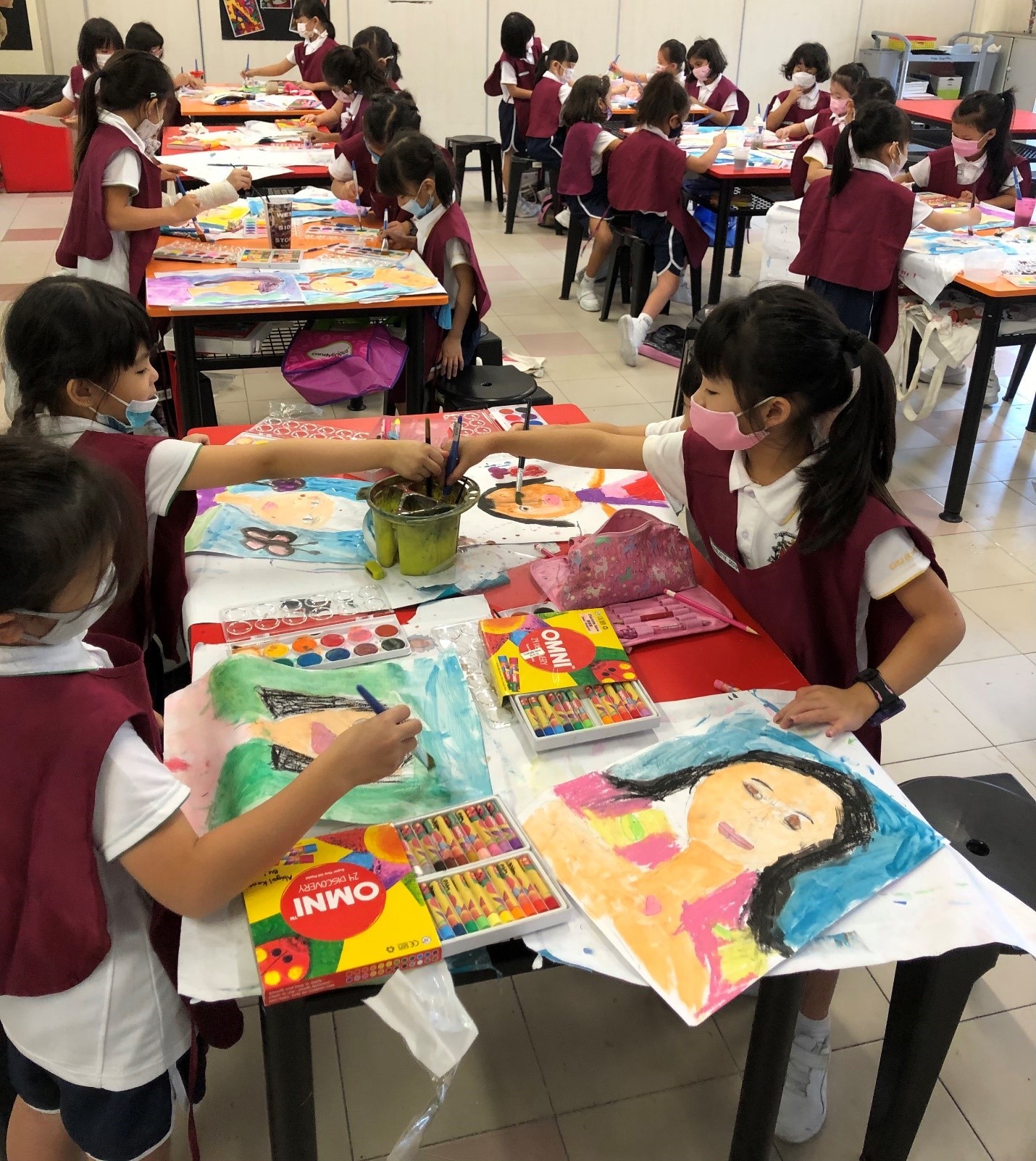 Primary 1 students at work